How to play the game "Fairytale spot the difference Game"?
In our newest spot the difference game you'll get to visit some of your favorite fairy tale characters like wolves, witches and heroes! In each level you'll see some different characters, but the point of girls games like this one is always the same - you have to spot the differences! Read more
Simply click on each difference that you see, and the counter at the bottom of the game will show you how many differences are left to find, just like in most other spot the difference games. Play lots of games for girls online at mygames4girls, where you'll find the most fun games anywhere!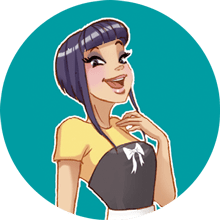 Fairytale spot the difference is one of my favorites! We clearly have awesome taste! Come and play more of my fave free games!