How to play the game "Explore the World Game"?
Yawn...sometimes school can be so boring. We wish there was a more interesting way to learn about geography, after all, the world is such an exciting place! What's that you say...a fun game to help us explore the world and have fun at the same time? Yes! In this free geography game, you'll be able to travel the globe like a real explorer, eat your heart out Christopher Columbus! Read more
Ok, so if you practise this learning game enough and you are sure to impress your friends in your next geography class. Your teacher won't believe her eyes when you point out all the countries you know on the map! Why not try testing your parents too? We bet you can beat them in this free girls' game. Now, let's get ready to sail around the world. Bon voyage!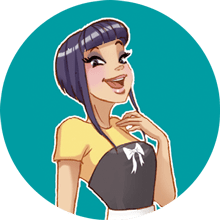 Explore the World is one of my favorites! We clearly have awesome taste! Come and play more of my fave free games!