How to play the game "Demons Vs Fairyland Game"?
Fairyland has been peacefully existing for hundreds of years, but now the evil demons have launched an attack on this sleepy land. Or not so sleepy! Take charge of Fairyland's defences, establish watchtowers, send your ghostly army forward and defend the castle with all you've got!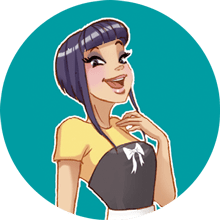 Demons Vs Fairyland is one of my favorites! We clearly have awesome taste! Come and play more of my fave adventure games!