How to play the game "Delicious Sushi Recipe Game"?
Japanese food is so cool right now. All over the world, more and more Japanese restaurants are opening; Paris, London, Madrid, Tokyo...oh wait. Well, the point is, everybody loves Japanese cuisine! Sushi is the most popular Japanese food and as well as being fun to eat, it's super healthy! Did you know it's made from raw fish? Mia loves sushi. This girl is fascinated by Japanese culture and she knows everything there is to know about Japanese food. She's decided to share her love of sushi with her friends by preparing a delicious sushi dinner. Read more
But how to cook sushi!? Well, the one downside of sushi is that it can take a while to prepare. Mia's worried in this free cooking game because she's invited quite a lot of guests. Don't worry Mia, our girl gamers are here to help! You girls have played plenty of free food games by now, so you surely know what you're doing! Remember to cook the rice first, it's the most important ingredient! Then, cut the salmon and prepare the seaweed and vegetables. Roll it all up and then cut into small slices. Woah, you're a pro! Are you a fan of sushi and other Japanese food? Share all in the comments!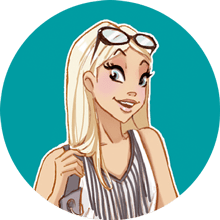 If you enjoyed Delicious Sushi Recipe, you'll love these cooking games just like me!