How to play the game "Decorate beautiful ice creams Game"?
At the beginning of this kitchen game and decoration game, you'll need to select the container that you want to use to create your ice creams. There are lots of different ways of making ice creams of course. Everyone has a favourite way so pay attention! Then at the bottom of the game, select the flavour first, and then use your mouse to put the balls of icecream into the container. Read more
This isn't the only ice cream game on my games 4 girls, there are lots more. But in this ice cream game, once you have choosen the flavour you can add lots more things like nuts, coloured balls, fruits and lots more! Maybe you might want to put on cream or marshmallows or something else. This is a lovely game for girls but be careful not to eat this many ice creams in real life or you'll just be sick! Try out some of our dress up games and cooking games too while you're playing on this brilliant games for girls website!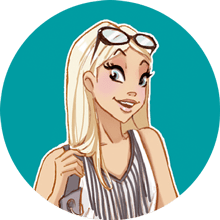 If you enjoyed decorate beautiful ice creams, you'll love these ice cream games just like me!