How to play the game "Cooking Pancakes Game"?
This cooking game for girls is a tough one! You need to prepare as many pancakes as you can - just like on pancake day every year. The problem is, you need to do it without burning any of them! It's not that easy! Read more
First you need to pour the dough into the moulds and let them cook for long enough. Then you need to remember to flip them over so that they can cook on the other side. Finally, when they're done you'll need to remove them...or if you've left it too long you might have to take the burned ones off, and put them IN THE BIN!!! Oh no!!! Well, lets hope you don't burn any!
Try this game again and again and keep trying to break your record. It'll be great fun to see if all your friends can try to get the best score too, so just email them the link www.mygames4girls.com, or add it to your blog. Otherwise, you can just click the "send to a friend" button!
Happy flipping!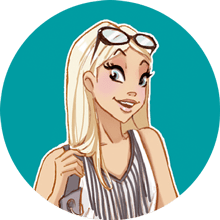 If you enjoyed Cooking Pancakes, you'll love these cooking games just like me!