How to play the game "Coding for Girls Game"?
This game lets you create all the shapes and obstacles you need with your magic pen! All you need to draw the shapes you need to roll the red ball to the it's destination to pass each level... Sounds simple! But the levels get harder and harder in this puzzle game, and you'll need to use all your drawing ability and your logic to get through each stage! Click and hold to create a circle, otherwise just use the magic pen to draw whichever shape you need!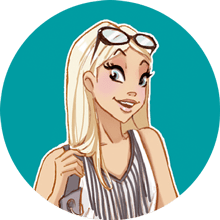 If you enjoyed Coding for Girls, you'll love these coding games just like me!