How to play the game "Cake Personality Tester Game"?
Lilou has a secret gift that no one knows about. We're not referring to her awesome cooking skills, but her ability to see what cakes and people have in common! She has always said that cakes have personality. Some are honest and rich, others are sophisticated, others are simple and some are natural! Others are all soft and lovely on the inside! There are so many cakes that are just like people. Take this quiz and tell us what kind of cake you are!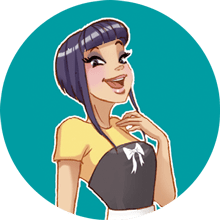 Cake Personality Tester is one of my favorites! We clearly have awesome taste! Come and play more of my fave quiz games!