How to play the game "Brain Teaser Game "?
Are you a clever girl? Prove it with this fun brain teaser! Race against the clock and complete the patterns you seen on screen as quickly as possible. You'll have several shapes to choose from; pick the one you think fits, and drag it into the free space using your mouse. The faster you solve the puzzle, the more points you'll win! Brain training games like this one are great for improving your logic skills and mental agility, so put your gray matter to the test and start playing! Read more
Think you're one of the smartest girls in your class? Do you always get the top grades? If so, you'll have no problems solving the puzzles in this brainteaser game for girls. Each level will be a little more difficult than the last, but an intelligent girl like you will have no problem completing the puzzles!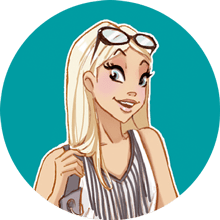 If you enjoyed Brain Teaser Game , you'll love these brain games just like me!