How to play the game "Be the Fastest Burger Chef in Town Game"?
If you like cooking games you'll love this one! Read more
Today you have been hired to work in a kitchen for the famous burger chefs - Bob and Walk. All you need to do is help them complete as many orders as you can before the time runs out. Watch out though - if you don't manage to complete all the orders you'll have to give the customers a free meal...and you'll be fired!!!
Click on the waitress to start building a burger. As you click on each of the toppings, they will be added to your burger - but ONLY CLICK ON THE ONES THAT ARE HIGHLIGHTED IN RED - otherwise your burger will be wasted! The top bun is the final ingredient to each burger so manke sure you don't forget it at the end.
Try to make as many burgers as you can in just 90 seconds to get a really high score. And don't forget to tell us what your highest score is, by adding it into the comments section below!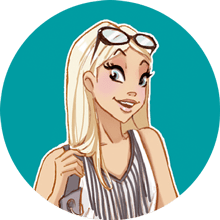 If you enjoyed Be the Fastest Burger Chef in Town, you'll love these burger games just like me!