How to play the game "A Cat to Make Sushi Game"?
This is a really funny, quick game for girls! You'll love this and you'll play it over and over again! Read more
All you have to do is send the piece of sushi in the middle of the spiral, to some place next to the pieces that are going round. Try to group them together because every time you get three of the same in a row, they'll disappear, and that will give you time!
If you get a cat, try to aim this at the kind of sushi you have the most of, and ALL of these will disappear!
Try and keep the sushi away from the middle of the spiral as long as possible!!!
Good luck!
Remember to add this to your blog, or click "send to a friend" if you really love this game!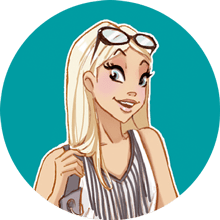 If you enjoyed A Cat to Make Sushi, you'll love these cooking games just like me!