How to play the game "World Cup Game"?
Are you ready for the world cup? This year, it's in Brazil, and we can't wait to watch it with all of our friends. In fact, the first match is on today, let's put the TV on...wait, what the...is that YOU on the pitch? Oh my goodness, you are playing in the world cup! Select which team you'd like to play for at the beginning of the game, then use your mouse to direct the arrow and click to aim for the goal. Just listen to those crowds cheering you on! We love football, don't you?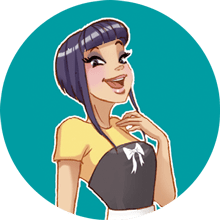 World Cup Game is one of my favorites! We clearly have awesome taste! Come and play more of my fave sports games!