How to play the game "The Deep Game"?
I'm sure you've been on a seaside vacation. It's nice, right? But would you want to live in the sea? For the Nektons, the family in The Deep, they live in the sea. Well, a submarine called the Aronnax. They go on all sorts of adventures together with mum, Kaiko, at the wheel (or should we say stern?). Today, Ant has escaped into The White Knight in search of treasure, so Fontaine followed to make sure he wasn't going to get in any trouble... Will you join them on an underwater adventure?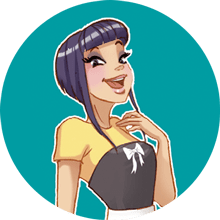 The Deep is one of my favorites! We clearly have awesome taste! Come and play more of my fave character games!