How to play the game "Tea Party Memory Game"?
Hi girls, it's Lea here! You are cordially invited to Lilou's Marvellous Tea Party! Me and Lee said we would help to be the perfect hostesses. We do have a slight problem though...all the cakes got muddled up! This would be fine, except that one of our friends doesn't eat dairy (so no cheesecake for her) and another is allergic to berries (she doesn't want that black forest gateau)! Lilou will get stressed if she finds out, so can you help us pair all the cakes up before she notices? This will test your memory, and your tastebuds!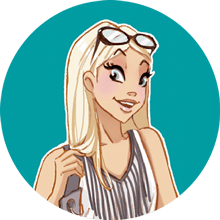 If you enjoyed Tea Party Memory, you'll love these memory games just like me!