How to play the game "Taking Care of Twins Game"?
We present the ultimate challenge for moms and nannies...taking care of several babies at once! It's no easy job, we can tell you. These lovely twins are particularly affectionate, and want to hug everyone all the time...how demanding! Read more
To pass onto the next level, you must pay attention to both of these babies.One might ask for a pacifier, the other may ask for a rattle, then they'll want their bottle or stuffed animal. Oh my goodness! On the next level, you'll meet some triplets, then quintuplets…more children keep appearing! Are you a master babysitter?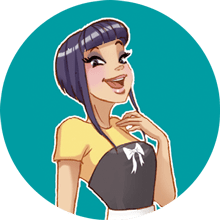 Taking Care of Twins is one of my favorites! We clearly have awesome taste! Come and play more of my fave babysitting games!