How to play the game "Sweet Poppy Cupcakes Game"?
Helen is throwing a party for all of her friends tonight. But she had a busy day at work and as she arrived at her front door she spotted her friends were early! Oh no! Poor Helen has hardly any time to bake a delicious batch of poppy seed cupcakes. Grab a bowl and a whisk and follow Helen's secret recipe and bake up a storm!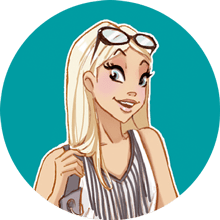 If you enjoyed Sweet Poppy Cupcakes, you'll love these baking games just like me!