How to play the game "Spot the Difference at School Game"?
Think you've got sharp eyes? In today's free girls' games you'll need to spy on two classes in the same school; they might seem identical, but if you look closely you'll see that there are lots of small differences between the two pictures. Think you can spot the difference between the images and find all the little changes in this online puzzle game for girls? Read more
You'll need to keep your eyes peeled and scan ever bit of the image really carefully if you want to spot the difference in this girls' game! Like many puzzle games for girls, you have to race against the clock to spot the difference before the time runs out. Make sure you don't click the wrong spot, or you'll have to start over! Have fun playing at school in this girl game, and make sure you check out the surprise section for more free spot the difference games and other puzzles!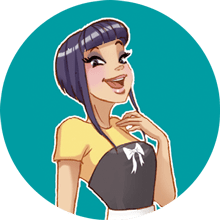 Spot the Difference at School is one of my favorites! We clearly have awesome taste! Come and play more of my fave difference games!