How to play the game "Romantic Proposal Spot the Difference Game"?
Mark and Julia are the perfect couple! They're really in love, and all of Julia's friends wish they had a boyfriend as handsome and sweet as Mark. This cute boy and pretty girl have been together for three years, they've just moved in together, and in this spot the difference game, Mark is about to propose! Read more
Spot the difference between the two images in this couple game to see Mark go down on one knee and ask Julia to marry him. Like many spot the difference games, you'll need to be quick if you want to win maximum points, so keep your eyes peeled! Have all our girls' games give you eagle eyes and the sharpest sight around? Come and prove it with the couple in this online spot the difference game, and keep an eye out for more fun girls' games!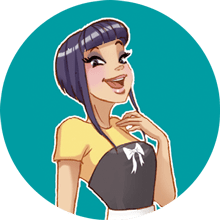 Romantic Proposal Spot the Difference is one of my favorites! We clearly have awesome taste! Come and play more of my fave difference games!