How to play the game "Playmobil Super 4 Game"?
In this Super 4 game, the four Playmobil heroes are in trouble! Alex the Knight has fallen into the clutches of an evil wizard; Ruby the Pirate is lost in the ocean; Twinkle is lost in the fairy forest and Secret Agent Gene has been imprisoned! To save all four Super 4 dolls, start by helping Gene escape his cell. Keep your eyes on those security lights and escape jail without being caught!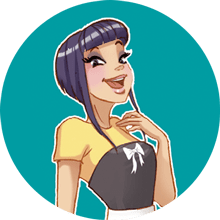 Playmobil Super 4 is one of my favorites! We clearly have awesome taste! Come and play more of my fave character games!