How to play the game "Pirate Bubble Shooting Game"?
Uh oh! Pirate attack! You must defend your ship fast! In this free shooting game, you need to do everything you can to make sure the pirates don't get to you! You need to get at least three of the same animal in a row in order to win. Click your mouse in the direction of the matching animal and shoot your canon...BOOM! Read more
Are you up to this challenge sailor? Be fast in this free girls' game, the bar coming down represents the enemy ship...they're getting closer and closer! Pop all those bubbles before the enemy gets too close, otherwise you'll have to get ready for a collision. Arrrrrr ya ready? Let's do this!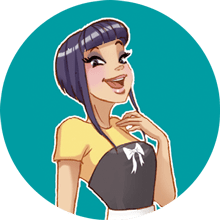 Pirate Bubble Shooting is one of my favorites! We clearly have awesome taste! Come and play more of my fave free games!