How to play the game "Penguin Restaurant Game"?
Meet Phil and Bert: these two penguin cousins love to eat, and every day they meet at their favorite diner for lunch. There are loads of types of fish on the menu at this animal restaurant: red, blue, green, yellow... all different and all delicious! In this animal game the penguins are super hungry after a long morning swimming and are looking forward to a big tasty lunch, but disaster has struck! The waitress is off sick! Can you help serve their food? Read more
Working as a waitress isn't easy, as you'll find out in this free penguin game! You'll need to work hard to find the fish that the penguins want to eat, pick them out of the water and place them on the right dish. If you can't find at least 5 fish before the time runs out, the penguins will get bored and find another restaurant. Good luck, and keep browsing the surprise section for more fun girls' games!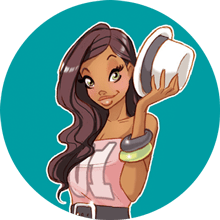 You're clearly loving Penguin Restaurant - you should check out my pick of the best restaurant games!