How to play the game "Game On"?
Toby Martin is a boy who often does silly things, which is bad enough, but to make matters worse he has two commentators, Torrens and Bee, who narrate every awkward moment of Toby's life! The two troublemakers have a right laugh recounting his life like a football match, but now poor Toby is facing some challenges. Help him find a way to escape each scene, so Torrens and Bee can announce an actual goal for once!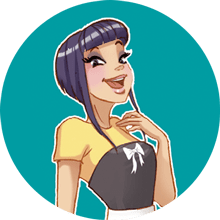 Game On is one of my favorites! We clearly have awesome taste! Come and play more of my fave logic games!