How to play the game "Fast Food Matching Pairs Game"?
Lea, Lilou and Lee love this cafe! Every time they visit, they play this fast food memory game to see who the winner is. The winner gets to choose what everyone eats! Right, try to remember the pizza, hamburger, potatoes, shakes, sundaes, burritos, onion rings...uh oh, Lea has won yet again! Hmm, she's going to choose chicken nuggets and noodles! Strange combo there Lea. What kind of fast food is your favorite?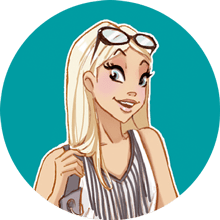 If you enjoyed Fast Food Matching Pairs, you'll love these food games just like me!