How to play the game "Equestria Girls Back to School Game"?
Twilight Sparkle, Rainbow Dash and Pinkie Pie are back at Canterlot High for a new school year - and they seem really motivated! But it's 7am and the girls still don't know what to wear...Help them to pick offbeat outfits and make sure none of them wear the same clothes for their first day!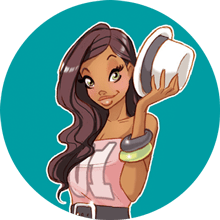 You're clearly loving Equestria Girls Back to School - you should check out my pick of the best school games!