How to play the game "Dora Explores the Dentist Game"?
Dora the Explorer has a confession to make. She is scared of the dentist! She hates sitting in the big chair and having a scary man poke at her teeth with the pointy stick. As a result, her teeth aren't very healthy, and she's in a lot of pain. Poor Dora! Read more
Luckily for her, you are here to step in as her dentist. You're not as scary as she thought! She will happily let you sort her teeth out, and my, do they need some sorting out. You'll need to give them a really good clean before using the pliers to pull out those bad teeth. It's a good thing these are just her baby teeth! We do hope she'll take better care of her grown up teeth, don't you?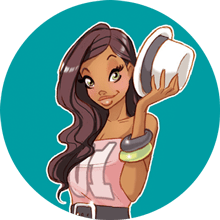 You're clearly loving Dora Explores the Dentist - you should check out my pick of the best jobs games!