How to play the game "Deuce Gorgon from Monster High Game"?
Deuce Gorgon has a hot date planned with Cleo de Nile tonight, what a lucky guy! The problem is that Cleo is angry at him because he has been hanging out with Abbey Bominable in secret. Why? To get relationship tips from her, of course! Cleo is pretty mad, so Deuce needs to look gorgeous tonight to make it up to her. Boys love beauty treatments too y'know! They just don't tell anyone! Scrub him up and choose an outfit that will make him look great. Psst, Cleo...we hope you like skating!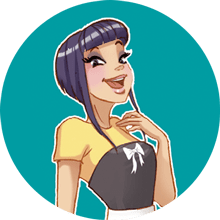 Deuce Gorgon from Monster High is one of my favorites! We clearly have awesome taste! Come and play more of my fave monster high games!