How to play the game "Coloring with Panda Game"?
It's Lea here! Wow, I've had such an exciting day! Lee, Lilou and I went to the zoo and we met tons of super cute animals. They were all adorable but our favorite had to be a cuddly little panda named Po, just like the hero of Kung Fu Panda. He was so playful and sweet; we all wished we could take him home with us! We decided to do some drawings of him to hang up in our apartment instead. Do you want to help us color in our photos of Po with this coloring in game? Come and prove your artistic talents! Read more
In this panda game, you'll see pictures of Po surrounded by bamboo, just like in his natural habitat, or on a desert island. As you'll see, he loves to dress up in funny costumes! You can choose from tons of different colors and even draw new shapes on each of the pictures. Of course, in real life pandas are black and white, but you can decorate Po any way you like! We think he'd look great with yellow and blue fur! Once you've finished coloring in the pictures in this art game, you can print them off and decorate your bedroom with them. We're going to send a copy to the zoo so Po can remember our visit. If you're a real animal lover just like us, we know you'll love this coloring game. Check out the rest of our girls' games to play with loads more cute pets. Have fun!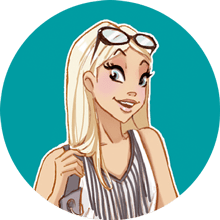 If you enjoyed Coloring with Panda, you'll love these coloring games just like me!