How to play the game "Bathing a Cute Baby Game"?
It's so easy to be a babysitter; putting the baby in the crib or stroller and sitting them down to eat or be changed...right? Girls, you are so wrong! Taking care of a baby is so much harder than you might think. Little babies need a lot more love and attention than other kids, as you're about to find out in this baby game! Are you ready for a babysitting challenge? Read more
So, you thought it might be a cool idea to take this adorable baby out into the paddling pool in the garden, because bathing a baby is always so much fun! Everything seemed great, until the baby started asking for everything, that's what babies do! He wants his pram, his pacifier, his teddy bear, his rattle, his ball...phew, babies are difficult! Then comes the bath; you'll have to lather, rinse, dry, comb and dress this baby boy. Remember, nothing is worse than a sad little baby boy! Do your best in this free babysitting game when bathing the baby, and don't say we didn't warn you!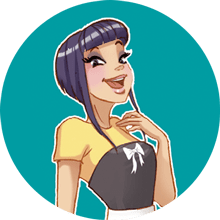 Bathing a Cute Baby is one of my favorites! We clearly have awesome taste! Come and play more of my fave free games!