How to play the game "Baking Ice Cream Cake Game"?
When summer arrives and the days get hotter, there's one sweet treat that beats all the rest: ice cream! There's nothing better than a nice cool ice cream on a hot summer's day, and in this free cooking game we're going to learn how to make a delicious ice cream cake with nuts and apricots. Summer is going to be sweeter than ever thanks to our girls' games! Read more
Learning to cook or bake is really easy in cooking games for girls, so don't worry if you've never baked an ice cream cake before. The first thing you have to do in this baking game is buy the ingredients: flour, sugar, cocoa, nuts and various others. Follow the instructions on screen and before you'll know it, you'll have made a delicious ice cream cake! Have fun, and leave us a comment to tell us what you think of our girl games!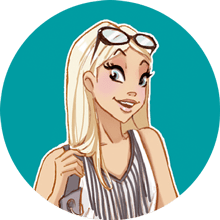 If you enjoyed Baking Ice Cream Cake, you'll love these cake games just like me!