How to play the game "Architect Barbie Dress Up Game"?
Girls, we're sure you know by now that Barbie is a big fan of fashion. She is always prepared for any occasion; formal, informal, casual, business...but now, she faces a new challenge. She just graduated in architecture and is about to start her first day at work, but the boss says that she will have to change her style! Well, she can't exactly show up to a building site in stilettos and a miniskirt! Read more
Help Barbie dress appropriately for her new job. Don't be afraid to have a good dig in her closet...she must have something suitable in there! Remember, she is very proud of her hair too. We'll leave it to you to break the news that she's going to have to wear a safety helmet. Help her feel beautiful while still meeting safety standards...at your peril!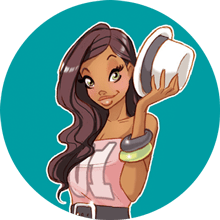 You're clearly loving Architect Barbie Dress Up - you should check out my pick of the best work games!