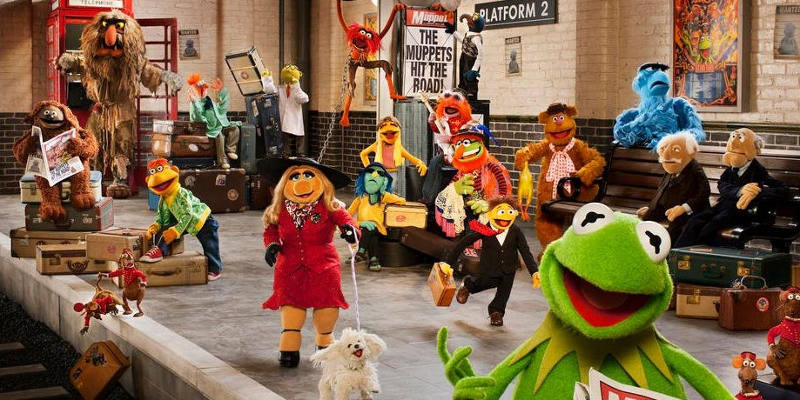 The Muppets are back! Muppets Most Wanted is another celebrity filled escapade, with all your favorite characters! Check out the trailer:
Have you seen any Muppets movies before? If you have, you'll already know the gang; Kermit the Frog, Fozzy Bear, The Great Gonzo, Miss Piggy and Sam Eagle...but there's a new guy in town this time around…
Constantine, the world's "Number One" criminal and a doppelgänger of Kermit the Frog! They look almost exactly the same. Can you tell what's different about them?
It's not easy being green, and as Constantine says...it's not easy being mean! You'll see some other famous faces in the movie too...Ricky Gervais, Tina Fey and even P-Diddy!
Muppets Most Wanted is due for release this spring, will you be going to go see it?