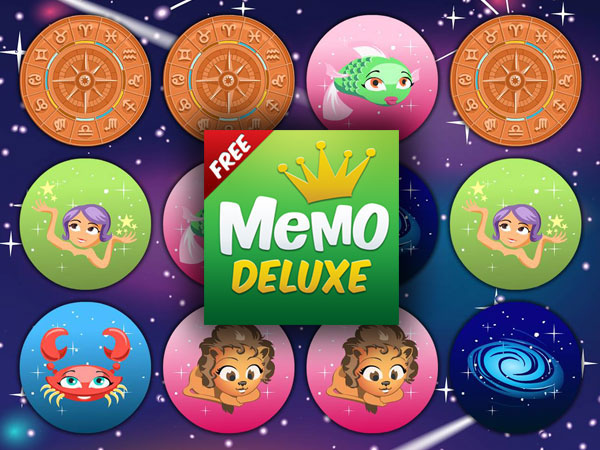 Like to play? Check out what we have in the App store for you! Our brand new Memo Deluxe App for all iPhones and iPads has just gone live. Memo Deluxe is a new kind of memo game, where you have to find the pairs as quickly as possible and push the scores through the roof! Say goodbye to the same old boring grid – we have spiced the old memo rules up and what you get is a quick and very fast paced memo game with amazing gameplay.

This App is addictive for both kids and adults! So, no matter what your age – it all comes down to how good your memory is and how quickly you can solve each level.
Memo deluxe is the ultimate combination of a fun App to share with your friends and an educational game. Do something good for your mind. Experience the stunning graphics and different themes offered in the Memo Deluxe Pack now – once you start, you'll be hooked! We've made the App and now it's down to you to get it and start playing.
Go Nuts. Go Memo. Go Memo Deluxe.