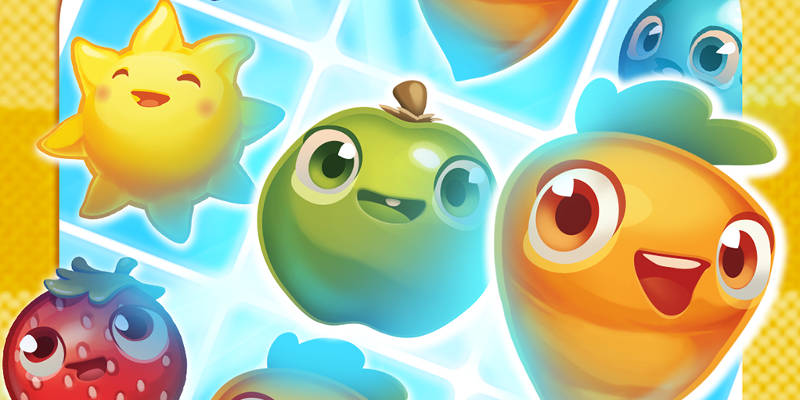 5. Farm Heroes Saga
A fun adventure that Lea can't stop playing. You need to collect carrots, onions, little suns, fruit or water drops - Candy Crush style. The pictures and sounds make you feel like you're in the game, surrounded by lovely little cute vegetables. Be warned - you and your friends will be hooked!
4. Despicable Me: Minion Rush
Minions racing about in a secret factory or the city, what more could you want from an app? Concentrate hard on this game if you want to defeat everyone's favorite villain. If you're lucky, you'll discover some surprises that don't appear in the movies!
3. Talking Angela
This little kitten is so cute...but don't be fooled, she can be a little er...catty! Become Angela's friend by chatting to her...yes, she really talks! She understands every word you say and will respond to you, and she's also full of useful facts.
Top tip: you can tickle Angela and make her sneeze. But Lilou says you should be warned, she won't hold back if you knock her off her chair!
2. High School Story
If your school is missing something, just create your own! In this exciting game, you have to complete missions in order to pass the levels. You'll meet all your average students: nerds, popular kids, sporty kids and more.
You can invite your friends to join too through Facebook. Without them, there is no story! The drama, romances and rivalries have only just begun...
1. Frozen
A game to match up jewels of the same color, inspired by the movie, Frozen! The magic of Disney is better than ever in this Notes app. The challenges are tricky, but you can mission through them with Anna, Elsa, Kristoff and Olaf. A Frozen adventure...right on your smartphone!
If your favorite app missing from this list? Tell us what you play on your mobile or iPad, and why it's better.