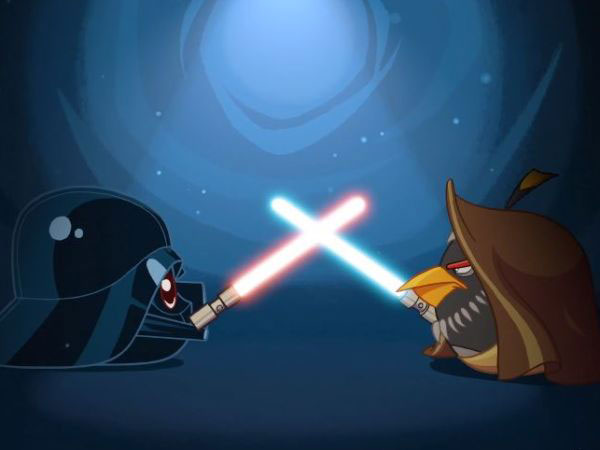 Rovio Entertainment have announced the next big adventure for their famous birds: Angry Birds Star Wars!
The brand new game sees the Angry Birds travel to a galaxy far, far away, where they'll battle the Bad Piggies in the deserts of Tatooine, deep inside the Death Star or on the swamp planet Dagobah.
With the birds as the Rebels and the Bad Piggies as the evil Empire, all the iconic Star Wars characters are featured: Yoda, Darth Vador, Luke Skywalker, Princess Leia, Obi-Wan Kenobi... Check out this promo video to see what's in store for them on their galactic quest!
Due for release on November 8th, the game will be available on iPhone, iPad, iOS, Android, Amazon Kindle Fire, Mac, PC, Windows Phone and Windows 8. Grab your light sabre and get ready to do battle with the Angry Birds on their most exciting adventure yet - may the Force be with you!