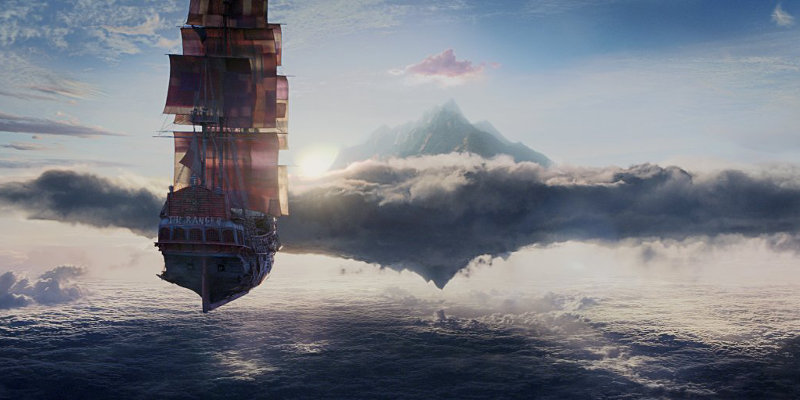 We all know the classic J.M. Barrie story of Peter Pan. Peter is a boy who, touched by starstuff in his days as a rogueish youth, never grows up. He befriends Wendy Darling, and along with his Lost Boys he frolics about in Neverland, tormenting the wicked Captain Hook and generally zooming about with Tinkerbell because, well, he can.
Now Warner Bros have gone for a shiny new angle. They've grabbed a paintbrush dipped in a giant tub of pizzazz and excitement and slopped it all over that statue of Peter Pan in Belgium (metaphorically speaking).
Pan has already been put on the Black List for Hollywood 2013, which sounds like a bad thing but is actually a list of films everyone's really excited about. Confusing.
The film follows Peter, a young orphan looking all hungry and sad, who is whipped from his bed one night and taken to Neverland on a flying ship, which is all extremely exciting and probably a little bit alarming.


In Neverland, Peter discovers he has a symbol that links him to an ancient tribe there - the symbol of the pan! Like musical panpipes, not cooking pans. Peter slowly uncovers his destiny and even befriends his arch-nemesis-to-be Captain Hook, who's working as a miner.


That's already a large portion of pretty thrilling, edge-of-your-seat news. But wait til we tell you who's actually IN the film (because it seems to be every famous person in the world).
We've got:
Hugh Jackman as the fearsome Blackbeard


Garrett Hedlund as James Hook


Amanda Seyfried as Peter's Mum a.k.a Mary
Cara Delevigne (yes, really!) as a lovely mermaid who probably does a bit of fin-modelling on the side


Rooney Mara as Tiger Lily


And lovely new youngster Levi Miller as Peter himself.

Pan is out on July 17th, 2015 and because we are always so good to you, we've got the first look trailer for you!
Let your little eyeballs run wild all over it.