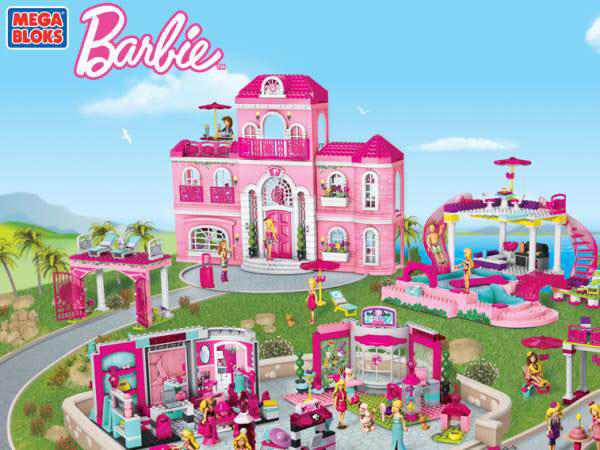 Hey! Have you heard the good news in the world of Barbie? Mega Bloks has joined with the famous doll to create an exciting new collection: Mega Bloks Barbie.
In the Mega Bloks collection, you can collect up to 19 different dolls and have fun gradually creating a new universe for Barbie with a beautiful mansion, a clothing boutique, a pet shop or an amazing pool...plus many more exciting options! At MyGames4Girls we're so excited to see Barbie's world grow, aren't you?
Like Barbie? What is your favorite Barbie? Make sure you share your comments with us! We also have two exciting Mega Bloks Barbie games for you to choose from: Movie Star Barbie and Fashion Model Barbie. You can count on us to share the latest toy gossip with you...check the blog regularly so you don't miss out!