How to play the game "Walnut Fudge Recipe Game"?
We love fudge! It's such a luxurious food to snack on, and it's perfect for pretty much any occasion! The best thing about fudge? It comes in lots of different flavors! Whether it's vanilla, chocolate or mint, it's always best when very sweet and smooth. So, in this cooking game, we're taking on a whole new recipe... tasty walnut fudge! Read more
Yes, we're in Sara's cooking class again, and she's going to guide us through this delicious recipe. Her friends are visiting this evening for a good catch up, and this snack is perfect for sharing as a sweet snack. Girls, what's your favorite flavor of fudge?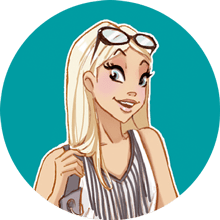 If you enjoyed Walnut Fudge Recipe, you'll love these cooking games just like me!