How to play the game "The Love Machine Game"?
So, me (Lee), Lilou and Lea were exploring yesterday in a hidden room at the museum. Raking through all the old knick-knacks, junk and dust we came across something amazing. Lea thought it was a time machine, but then we soon realised it was something far better...a steam-powered Love Machine! It's been locked away for all these years and is a little rusty, can you help us to get it working again? Type your name on the left and your crush's on the right to find out if things are meant to be. Wow, it still works! We guess love never dies...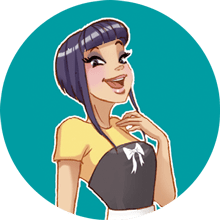 The Love Machine is one of my favorites! We clearly have awesome taste! Come and play more of my fave love games!