How to play the game "Pucca Coloring Game"?
If pucca game are for you, then you'll have a great time with one of our pucca coloring game. In this colouring game you can use all sorts of colours from the color palette. Free games for girls are a great way to spend time with your friends or alone. In this game Garu has all sorts of lovely colours to help him to look fabulous so that he can have a kiss from the little Pucca ninja. Read more
Thanks to you he'll be able to get his kiss by looking beautiful in all these vibrant colors. There are so many wonderful colouring games and pucca games on this website, and you can find all the best girls games right here every day of the week!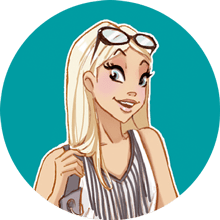 If you enjoyed Pucca Coloring, you'll love these pucca games just like me!