How to play the game "Prepare the vegetables Game"?
This is a lovely cooking game. in fact if you love cooking games or any other games for girls, this one will make you play again and again. First you'll see a piece of vegetable with come lines showing where you have to cut it up. Some pieces of vegetables need to be cut lots of times and very thin. Other things need to be cut only once or twice. So it's certain that you have to pay attention. Once you've seenthe lines you need to use your mouse. just click where you want to start cutting, and drag the knife to where you want to end the cut, then let go. Read more
Your cut will appear when you let go, and then carry on and do all of the other cuts that you need to do each level. Girls love these cooking games - make sure you click on "invite a friend" so that all of your girl friends can play these fun games too. It's important when you find a great games for girls site like mygames4girls.com that you tell all of your friends too so that everyone can come and have fun!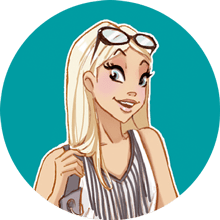 If you enjoyed Prepare the vegetables, you'll love these cooking games just like me!