How to play the game "Pom Pom's Lost Sheep Game"?
Pom Pom is a little hero made of wooden blocks. When Annie and Shawn created him, Pom Pom was given the ability to help others. Using Cat May, Pom Pom looks after the 99 sheep that are in Rainbow HIll. But today, one of the sheep has fallen and needs Pom Pom's assistance. Solve this puzzle with Pom Pom!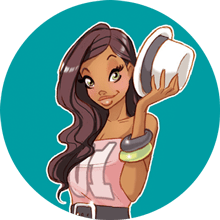 You're clearly loving Pom Pom's Lost Sheep - you should check out my pick of the best building games!