How to play the game "play maze game"?
This new maze game for girls is one of the most original girls games. Using your mouse, you need to guide the ball to escape from the maze, but there are all sorts of things that you must avoid, or else you'll get caught and you'll go straight back to your jail cell. Read more
Make sure you don't step into the way of the search lights or the guards will see you. Some doors need to be opened or unlocked, so you'll need to collect a key, or flick a switch to do this. Each level is harder than the level before it, so you need to pay attention and have patience in this great new surprise game !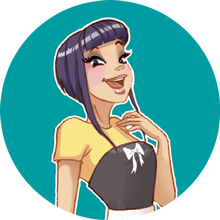 play maze game is one of my favorites! We clearly have awesome taste! Come and play more of my fave free games!