How to play the game "Muffin Making with Holly Hobbie Game"?
Do you love baking cakes? Or maybe just eating them??? Read more
This is a super game for girls who love baking and lovely cakes and muffins! Holly Hobbie and her two friends are decorating muffins today. There are three things to decorate - first theres a level of cream, then theres sprinkles, and finally theres some fruit on top!
Each of the girls is in charge of one of the toppings...but the key is to pour at just the right moment, so that everything lands right on top of the muffin...and not on the table or on the floor.
In each level you'll have more muffins that you have to make correctly - if you make too many mistakes you'll not pass the level, so be careful!
Make sure you have your volume turned on for this game so you can hear Holly and her friends giving instructions at the start.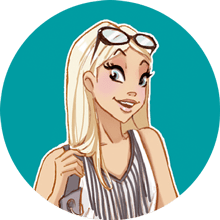 If you enjoyed Muffin Making with Holly Hobbie, you'll love these cooking games just like me!