How to play the game "Making Words and Sandwiches Game"?
Love puzzle games and love to cook? You've found the perfect game! Sydney the snail needs your help. He's so hungry, but he is always too busy thinking about food when really he should be concentrating in class. So, obviously he is terrible at spelling! His teacher says the only way Sydney can munch on some tasty snacks is if he practises some spelling first! Read more
You'll see a word pop up, and you need to help Sydney spell it correctly. If you get the word right, a delicious sandwich will be made! Make sure you don't go at snail's pace though, as the clock is ticking. We wonder if Sydney will learn his lesson and get all his letters the right way round in this alphabet...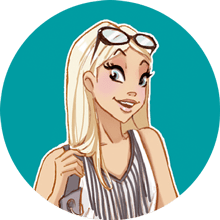 If you enjoyed Making Words and Sandwiches, you'll love these puzzle games just like me!