How to play the game "Mahjong with the Simpsons Game"?
We are all used to seeing the Simpsons in strange, silly and funny situations. But for once, the Simpson's family and their friends will surprise you with a game of patience and reflection. A kind of Mahjong, this game is very well known in Asia, in fact they are dedicated to it. Read more
The goal is to match pairs or even several pairs of the same image around the Mah-jong set up to make them disappear. This is one of the Simpsons games that will push your thinking and your observation skills. You are able to play with almost all the characters: Homer, Lisa, Bart, Marge and Maggie. But there are also some of the other well known Simpson's characters such as the grandfather, Otto and Mr. Burns, the director of the Springfield Nuclear Power Plant.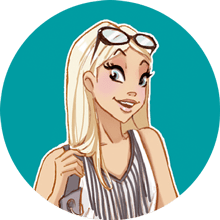 If you enjoyed Mahjong with the Simpsons, you'll love these simpsons games just like me!