How to play the game "Indian cooking game for girls"?
All cooking games are similar in the sense that you have to work at creating a delicious recipe, but with some of them you can learn and discover the specialties from around the world. This is the case with this Indian cooking game for girls where you'll have to cook a Bhel Puri. But before going into the kitchen like a real cook, you'll have to go to the market to buy the ingredients. Read more
Click on the house to start this girls game in order to get your credit card, and then withdraw money from the dealer before going to the supermarket. Once you finish your shopping in this girls cooking game you can start cooking by following the instructions just as in other free cooking games and more free girls games!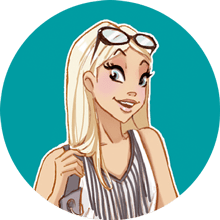 If you enjoyed Indian cooking game for girls, you'll love these cooking games just like me!