How to play the game "Gruffalo Alphabet Game"?
If you love monsters and mythical beasts like the Gruffalo, you've come to the right place! The Gruffalo is a very famous children's book which tells the story of a mouse's journey through the woods and his cunning plans to fend off danger by inventing a magical being, the Gruffalo. We know you love reading fantasy stories about imaginary lands and magical creatures, so we've collected some fun monster games starring characters like the Gruffalo, just for you to enjoy. This hidden letters game stars a dragon called Chenfeng. She might look a bit scary, but she's actually a very brave spirit dragon who protects her temple from danger. You'll find 26 letters hidden in her photo in this game – try to find them all to win! Read more
To play this girls' game, just study the picture to find the hidden abc's and then click on them to make them disappear. Some of them are very well-hidden, so look carefully! Have you ever seen a Gruffalo or a dragon? Probably not in real life, but there are loads of great stories and games about mythical creatures and beasts like unicorns, mermaids and the Gruffalo - why not come by our forums once you've played this missing letters and numbers games and tell us all about your favorites? Have fun!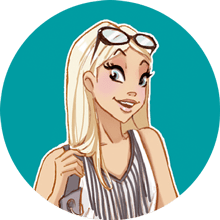 If you enjoyed Gruffalo Alphabet , you'll love these character games just like me!