How to play the game "Girls spot the difference games"?
Spot the differences games require you to concentrate very hard on two pictures that are almost identical. There are just a few hidden differences between the two pictures and you need to find them, and click on them. Careful that you click directly on the differences because you might lose points if you miss. Read more
Some of the differences in spot the differences games are more difficult to find, so if you're stuck, click on the "hint" button (that appears when the clock goes all the way around).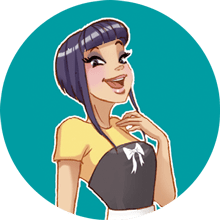 Girls spot the difference games is one of my favorites! We clearly have awesome taste! Come and play more of my fave difference games!