How to play the game "Free Robin Hood Game"?
Robin Hood, Robin Hood, riding through the glen! Robin Hood, Robin Hood, with his Band of Men...but wait, oh dear, Robin Hood's band of Merry Men have been captured! They've been sent to the gallows and are awaiting their deaths with nooses tied around their necks. Hey, who's that in the distance though? It's Robin Hood of course! He's feared by the bad and loved by the good, and he's here to save his friends. Girls, can you help him? Read more
Robin Hood always keeps his arrows sharp, and his plan is to fire an arrow straight through the noose of his prisoner friends. Use your mouse to aim and then click to shoot the arrow. Be careful though! The last thing you want is to accidentally kill them, and shooting arrows is a lot more difficult than you might think! Wow, well done! Now quick, where is Maid Marian? It's time to get out of Sherwood Forest...fast!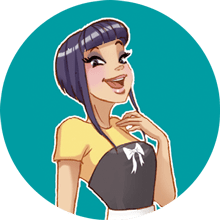 Free Robin Hood Game is one of my favorites! We clearly have awesome taste! Come and play more of my fave free games!