How to play the game "Flying Salad Game"?
Have you ever wondered what happens in the kitchens of the best restaurants in the world? The restaurants are usually very high class places with exquisite food and superior service, but in the kitchen can be a bit of a different story! The chefs work very hard and need to be able to handle lots of pressure. They also must always create a fantastic final result, as you're about to find out in this free cooking game for girls. Read more
Today, we have the privilege of entering the kitchen of a celebrity chef...Papa! Papa is an expert when it comes to preparing salads and he is the star of cooking games and food tv shows worldwide...impressive! Today in this girls' food game, Papa is cooking in his restaurant and you need to follow his instructions on the fly...literally! All of the delicious food is going to fly up into the air, and you need to chop the delicious salad up as much as you can. Remember, avoid rotten ingredients or you'll lose points! We never knew salad could be so much fun. Now, get ready...chop chop!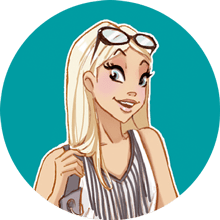 If you enjoyed Flying Salad, you'll love these cooking games just like me!